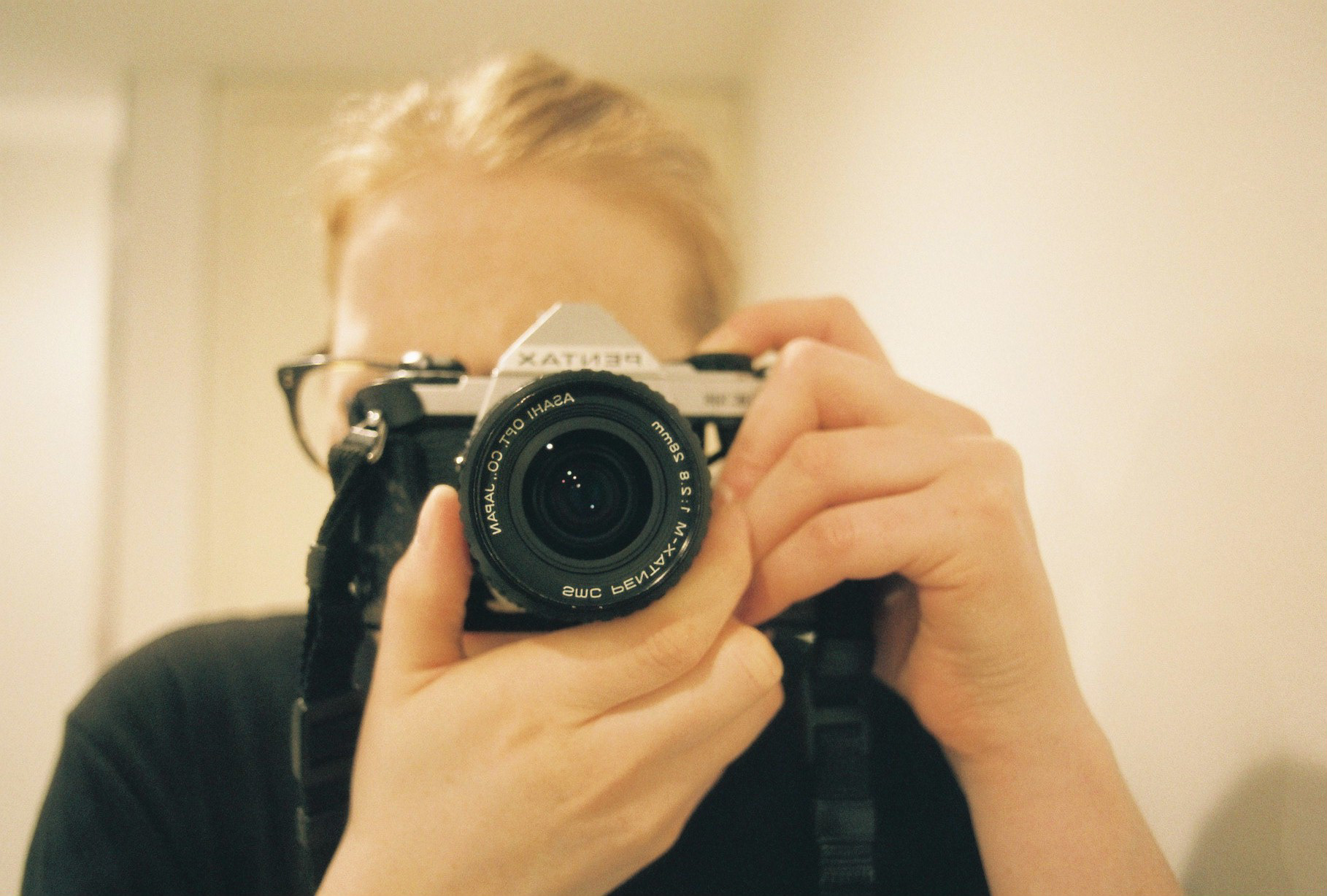 🥦Powered by plants
💻Media Planner in a Digital Agency
🐹Guardian of Guinea Pigs
👭🏼Wife of Colleen Brewer
📸Photographer
🚴‍♀️Cyclist
I grew up in the 80s, so everyone in my family had film cameras.  I would go to theme parks or gigs with my friends and it would be normal to have a disposable camera.
In the late 90s/early 00s I was in college studying media and I stopped taking photos and started using a mini DV video camera (which I still have somewhere).  I got really into film editing, and eventually went to university to study Film Studies. I did a lot of editing on super 8 – which was really fun – partly because of the white gloves I got to wear when handling the film.
I started photography again in around 2012, first with digital and then one day in 2013 I saw a film camera looking at me through an Oxfam shop window.  Since then I have had varying degrees of Gear Acquisition Syndrome, with some years being more intense than others.
Chances are, I am sitting around browsing my Instagram News Feed or binge watching Netflix. 
Get in touch with me and give me something to photograph!